A Smooth, Clean Surface for Steel
The remarkable SCS process removes dirt, rust and mill scale from hot rolled steel, leaving a microns-thin layer of polished oxide that resists rusting – with no oil or coating needed. The processed sheets, plates or coils are 'napkin clean' with a smooth finish that's prime for painting and most fabrication processes.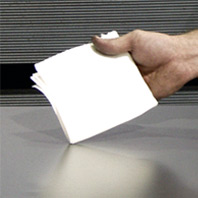 Savings for Fabricators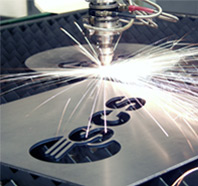 This smooth, clean surface offers proven fabrication benefits:
plasma cut up to 50% faster
stronger, more uniform welds
reduction in welding fumes
tube mills run faster
work areas stay cleaner
better quality & less scrap
Lean Paint Prep, Premium Finish
SCS processed steel offers a superior paint finish with proven corrosion resistance that beats HRPO or hot roll black steel. You may even achieve these results with a leaner paint prep – like replacing a multi-stage pre- treatment with a simple phosphate and rinse regimen, saving time and money.